New Ford F-Truck 150 for sale
The Ford F-150 boasts safety with no compromise on space. It has redefined the interior of pickup cabs before with features that assist you in productivity and work, all while having all the hidden saftey features as standard. This new model is lighter and stronger than any before that offers exciting new features and ease.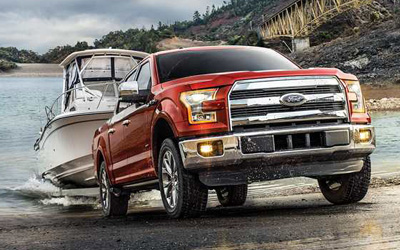 Best-in-Class Fuel Efficiency
F-150's fuel efficiency is the result of smart engineering. EcoBoost® engines use the precise fuel delivery of direct injection at each cylinder, plus independent variable camshaft timing (Ti-VCT) for precise variable, yet independent, control over intake/exhaust valve timing.
High-Strength, Aluminum-Alloy Body and Steel Frame
Class-exclusive* military-grade, aluminum-alloy body - it's the same 5,000/6,000-series high-strength grade used in the aerospace, commercial transportation and energy industries. Our objective: reduce weight while increasing strength. What's more, aluminum-alloy is resistant to dents and corrosion.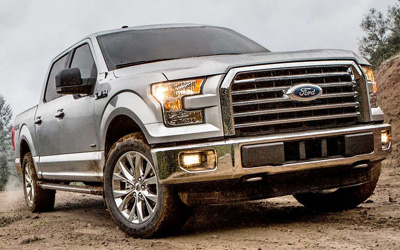 A Well-Designed Work Space
You spend hours every day in your truck. That's why we built a pickup cab that helps you work smarter and more productively. You'll find 170-degree swing-out rear doors on SuperCab for easier entry and exit, loading and unloading. You get almost twice the storage space in the front row in vehicles equipped with the available center console as the previous model.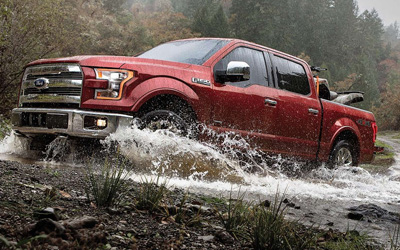 F-150 Off-Road
Shifting into four-wheel drive is as easy as turning a dial with the electronic shift-on-the-fly (ESOF) system. ESOF lets you choose two four-wheel-drive modes (4x4 low or high) as well as two-wheel drive.
Range, Specifications & Colors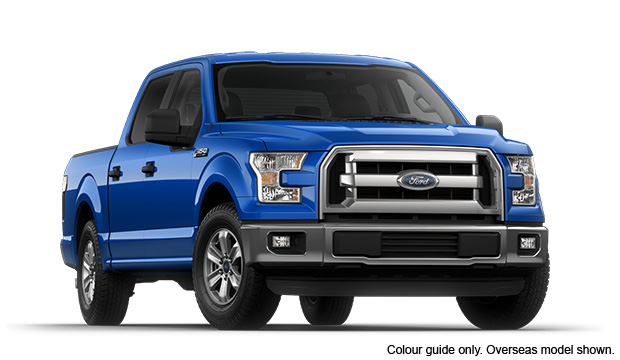 F-Truck 150 Super Crew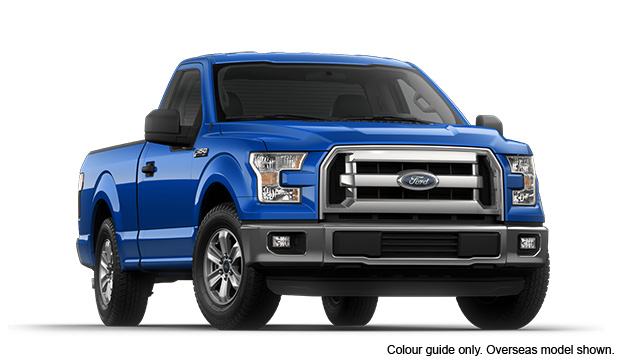 F-Truck 150 Regular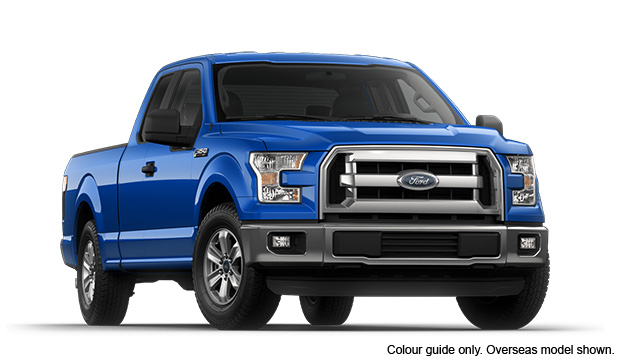 F-Truck 150 Super Cab
F-Truck 150 Super Crew
| Features
Standard EcoBoost 3.5L 6 Cyl. engine
Optional Ti-VCT engine
6-speed Automatic transmission
ANCAP rating:
Airbags - Safety Canopy side curtains
Securilock® Passive Anti-Theft (PATS)
Cruise control
17" steel Wheels
Headlamps - Daytime Running Lamps
Air Conditioning - Manual control
F-Truck 150 Regular
| Features
Standard EcoBoost 3.5L 6 Cyl. engine
Optional Ti-VCT engine
6-speed Automatic transmission
ANCAP rating:
Airbags - Safety Canopy side curtains
Securilock® Passive Anti-Theft (PATS)
Cruise control
17" steel Wheels
Headlamps - Daytime Running Lamps
Air Conditioning - Manual control
F-Truck 150 Super Cab
| Features
Standard EcoBoost 3.5L 6 Cyl. engine
Optional Ti-VCT engine
6-speed Automatic transmission
ANCAP rating:
Airbags - Safety Canopy side curtains
Securilock® Passive Anti-Theft (PATS)
Cruise control
17" steel Wheels
Headlamps - Daytime Running Lamps
Air Conditioning - Manual control